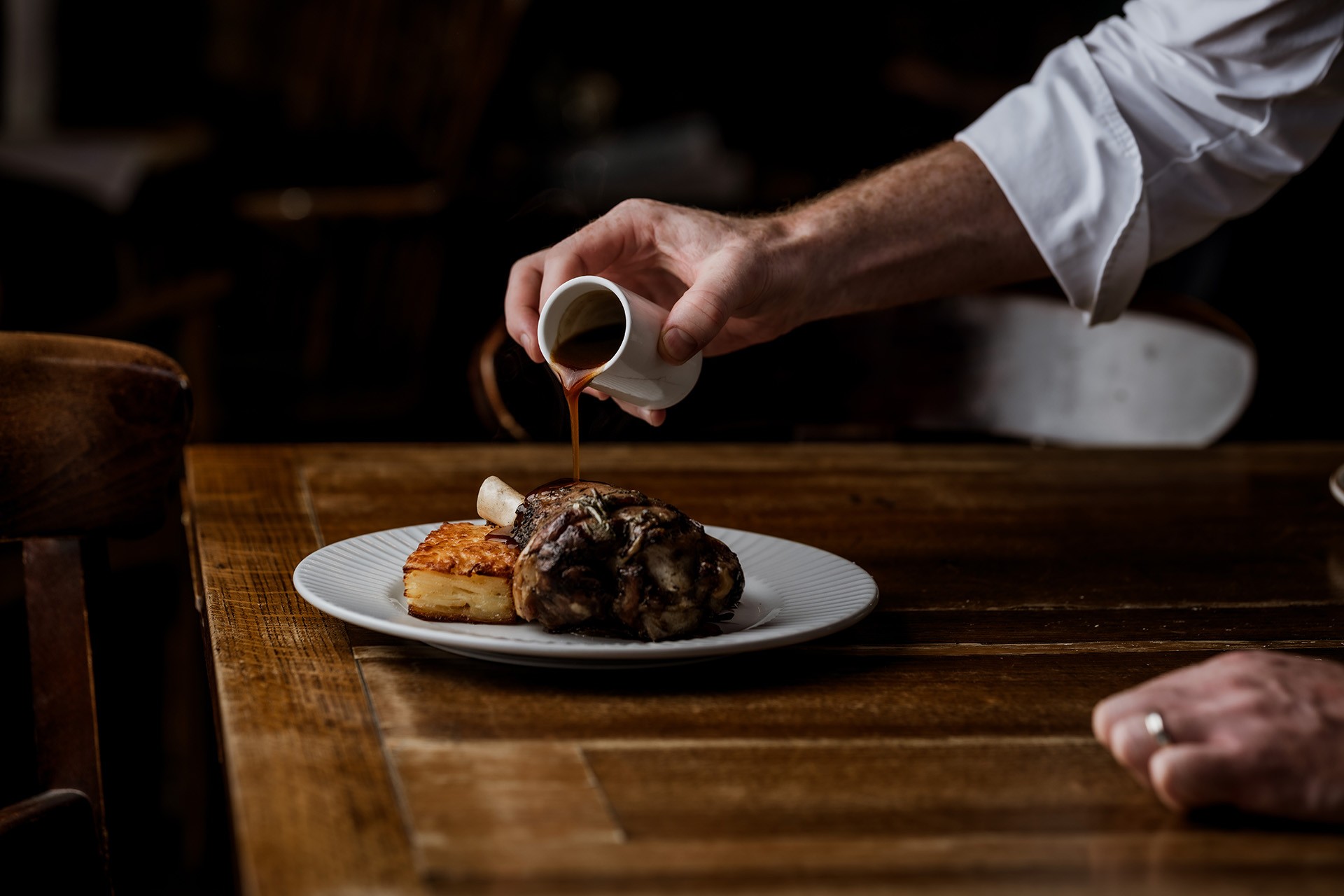 Dining
If you'd like to make a reservation, you can use our online booking system, or call: 07480 488 213
A Great British pub with traditional values, The Red Lion prides itself on serving classic British food, sometimes with a twist and sometimes left well alone!
Our food evolves seasonally, we have a great reputation, our signature dish blackboards change daily and form a large part of our food business. Our chefs like to keep things interesting with fresh & delicious dishes always on the go.
Children welcome until 6pm.
Opening Times
Opening Times
Food serving times

| Day | Opening Time | Second opening Time | Third opening Time |
| --- | --- | --- | --- |
| Monday | 11:00 - 23:00 | | |
| Tuesday | 11:00 - 23:00 | | |
| Wednesday | 11:00 - 23:00 | | |
| Thursday | 11:00 - 23:00 | | |
| Friday | 11:00 - 23:00 | | |
| Saturday | 11:00 - 23:00 | | |
| Sunday | 12:00 - 22:30 | | |
Food Times
| Day | Opening Time | Second opening Time | Third opening Time |
| --- | --- | --- | --- |
| Monday | 11:00 - 22:00 | | |
| Tuesday | 11:00 - 22:00 | | |
| Wednesday | 11:00 - 22:00 | | |
| Thursday | 11:00 - 22:00 | | |
| Friday | 11:00 - 22:00 | | |
| Saturday | 11:00 - 22:00 | | |
| Sunday | 12:00 - 21:00 | | |